There are different of determining how valuable a team is and these include the calibre of players who are playing there including their net salaries.
The kind of league such clubs exist in also go a long way on how valuable the club can be potentially.
The likes of Manchester City, Newcastle United and Chelsea are among the club currently been tagged as being among the Most Valuable because of their perceived wealthy owners and this is not even a lie because of the recent investments which have been made by the acclaimed owners.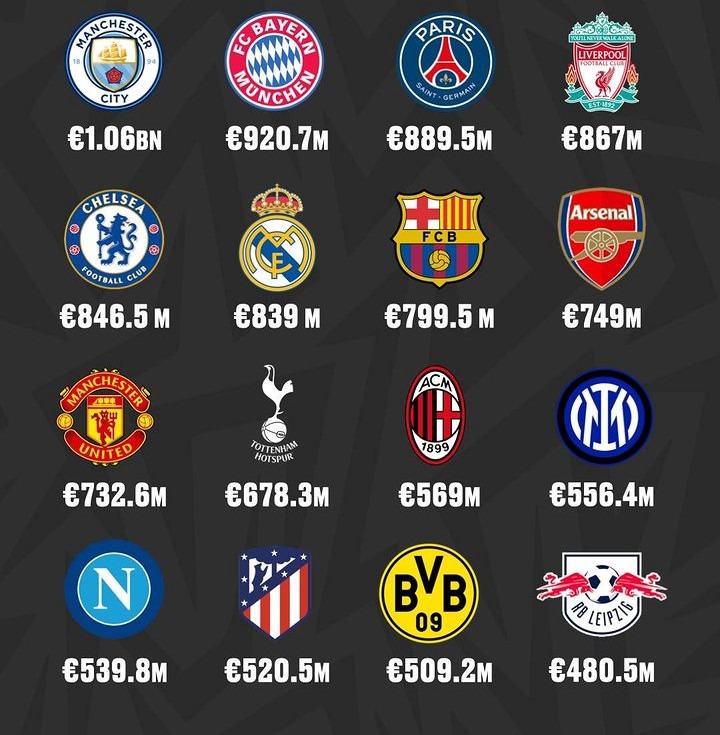 From buying high-profile players to carrying out other enriching project at the club.
With this, below are top clubs who are seen as being Among the Most Valuable in European Football:
We shouldn't be surprised to see Barcelona on this list, as the fact that the club are apparently facing financial difficulties doesn't mean they don't have valuable assets which are adding to their values from time to time.