According to reports, Manchester United forward Cristiano Ronaldo has been link with a potential move to MLS in January.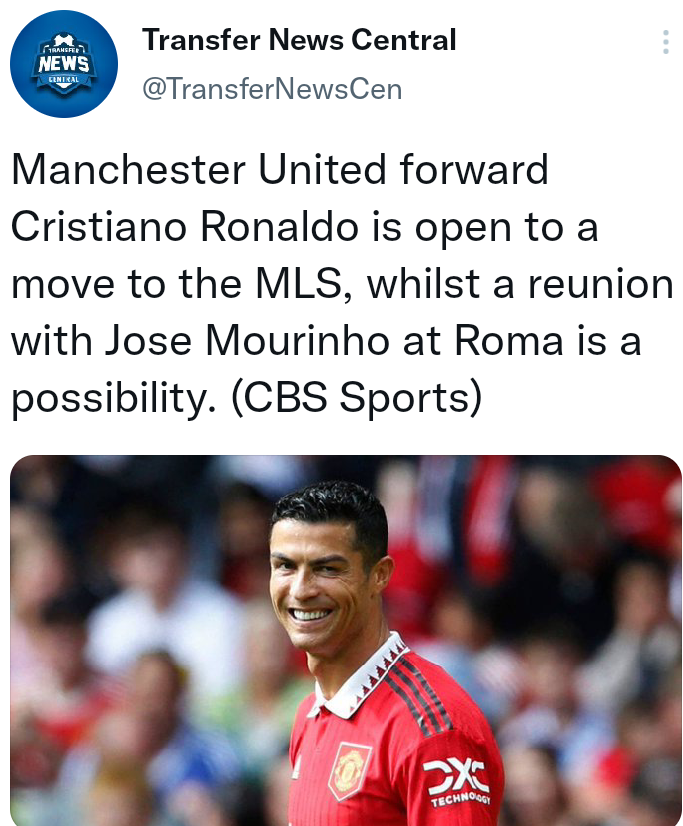 Despite reports of a move to the MLS and an offer from a Saudi Arabian team over the summer, Ronaldo has chosen to stay in Europe.
If Ronaldo wants to play more consistently in the final few years of his career, he may want to leave Manchester United after a disappointing season.
It's possible that Ronaldo could have trouble finding admirers in Europe who can afford his salary after falling out of favor under new manager Erik ten Hag this season. Ronaldo had a great season scoring goals last season.
Manchester United is interested in Jeremie Frimpong.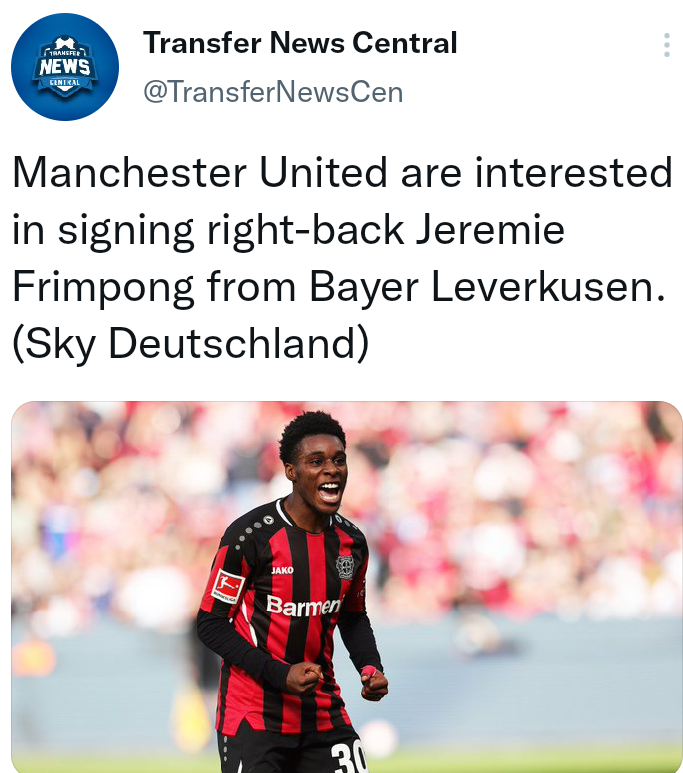 According to Fabrizio Romano, Manchester United has shown significant interest in defender Jeremie Frimpong.
It was said earlier in the week that the club was considering the Bayer Leverkusen fullback, but it now looks like their interest has increased.
Former member of Manchester City's academy of excellence, Frimpong has now crossed the border to join Celtic in 2019.