Arsenal has won all their 5 games this season making them 1st on the league table, this has made Arsenal a tough team to play against, they have scored nothing less than 2 goals in each of all there games so far.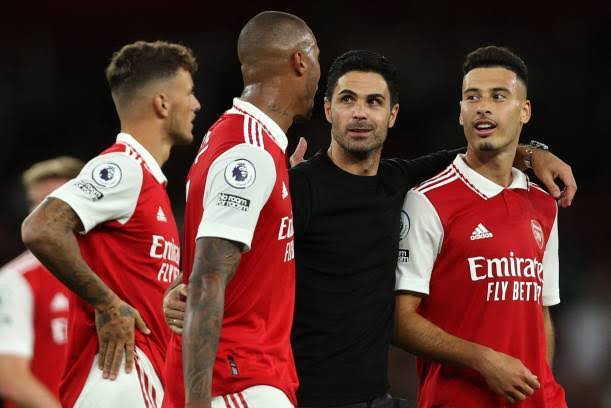 Arsenal will face Manchester United on Sunday at old Trafford there is no doubt this will be a fierce rivalry match between the two teams, man United having just one clean sheet against gunners,
1 ARSENAL VS EVERTON
With only two victories in their last five meetings with Everton, Arsenal may find their upcoming game challenging. However, according by the Gunners' recent performance, they should be able to defeat a faltering Everton.
2 BRENDFORD VS ARSENAL
On September 18, 2022, Arsenal will take on BRENDFORD, who has managed to maintain sixth place in the league. Arsenal will undoubtedly aim to continue their winning streak in this match.
3 ARSENAL VS TOTTENHAM 
On October 1, 2022, Arsenal will play host to Tottenham, who is currently third in the league standings. Tottenham is a challenging opponent given their league play thus far and their previous encounter with Arsenal. 
4 ARSENALs VS LIVERPOOL 
Liverpool, who has defeated Arsenal in five of their last five encounters, will be Arsenal's opponent on October 9 2022 and is unquestionably a strong contender.