The 2022/23 Premier league season has started and many clubs have already claimed their first three points. However, it looks like some of these players might extend their lead in the all-time Premier league top scorers and assisters. There are only few active players in the all-time premier league top scorer's list. Kevin de Bruyne and Milner is the only active player in the all-time premier league top assisters.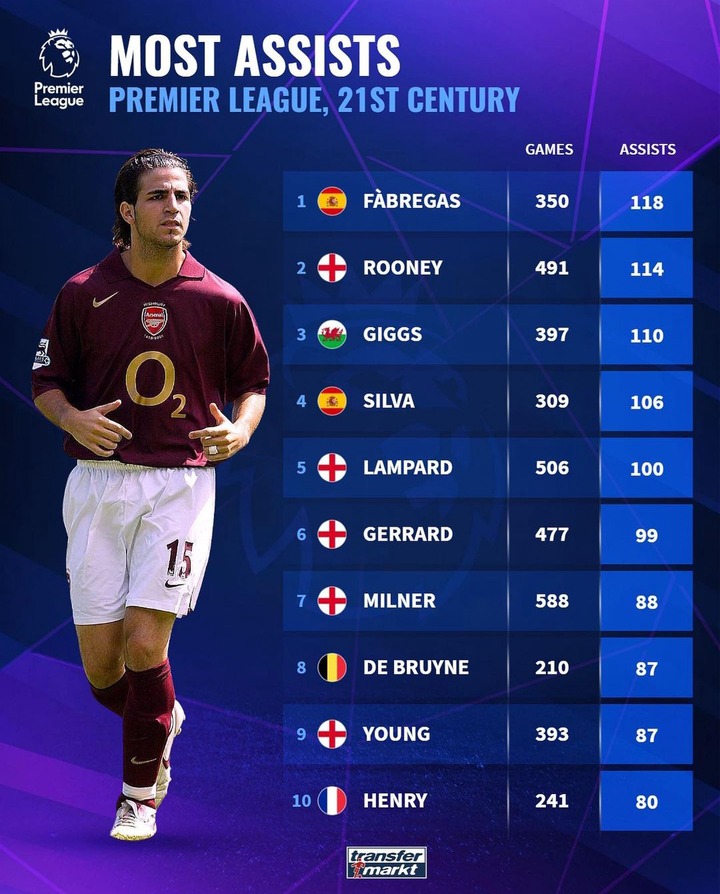 However, Milner and Kevin De Bruyne are on their way to 100 premier league assists. The Midfielder who is from Belgium requires 13 more assists to reach the 100 premier league assist mark, while Milner requires 12 assists. Only five players have been able able to provide 100 premier league assists or more in the 21st century. Frank Lampard, Silva, Giggs, Wayne Rooney and Cesc Fabregas are the players in question. However, the player with the most Premier league assists is Cesc Fabregas, he made 118 premier league assists in the 21st century.
Featured Image Source: https://ngdailynews.ng/top-10-players-with-most-goals-and-assist-in-the-premier-league-in-21st-century/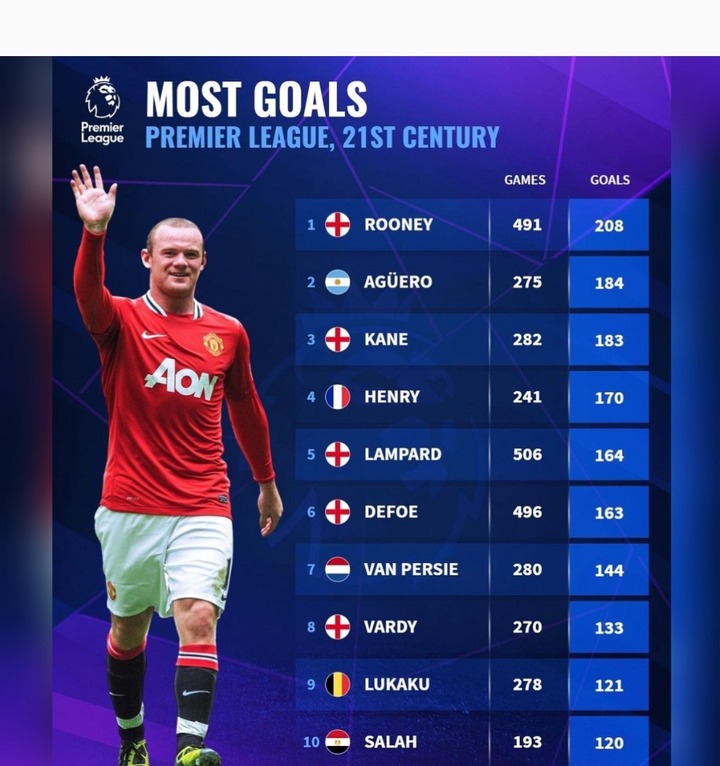 Furthermore, Salah, Lukaku, Vardy, and Harry Kane are the only active top scorers in the Premier league. However Lukaku won't be playing in the 2022/23 premier league season as he is currently on loan at Inter Milan. While the other active players have 120 goals or more in the premier league in the 21st century. However, Harry Kane needs just a goal to equal Sergio Aguero's Premier league goal record, but he also needs 17 goals to be able to reach 200-goal mark in the Premier league.