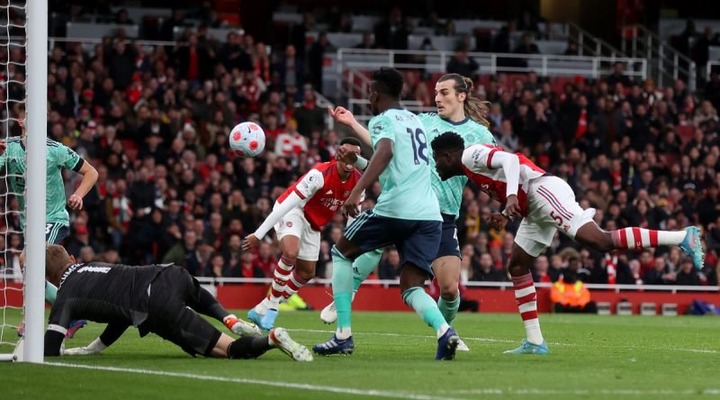 Arsenal are set to host Leicester City in Premier League's matchday 2, on Saturday, August 13 at Emirates Stadium..
Mikel Arteta's side celebrated a 2-0 victory over Crystal Palace in their season opener, meanwhile, the Foxes played a 2-2 draw against Brentford.
Ahead of the game, Paul Merson has stated his prediction on Sportskeeda.
"I'm worried for Leicester this season. There's too much going on at the club. Maddison and Fofana have their heads turned at the moment, and Kasper Schmeichel's departure is a massive loss for the team.
"They blew a 2-0 lead against Brentford and might lose quite a few players in the transfer market this month. I don't see how they can keep a clean sheet this weekend.
The front four look lively for Arsenal. They've got everything between them and if they stay fit, Arsenal are going to have a good Premier League season. If one of them gets injured, however, they're in trouble.
"I thought Arsenal were outstanding in their first 20 minutes against Crystal Palace. I was very impressed by them at times last week, and I think they should be able to win this game easily."

Paul Mersin said