It is no longer news that Arsenal FC forward, Gabriel Jesus produced an incredible display in the Gunners' 4-2 goal victory over Leicester City on Saturday afternoon. The Brazilian scored two (2) and as well provided two (2) assists to help the club secure the maximum three (3) points in the game. Arsenal FC has the same points as Manchester City, six (6) but sits in the second position base on goal difference in the Premier League table.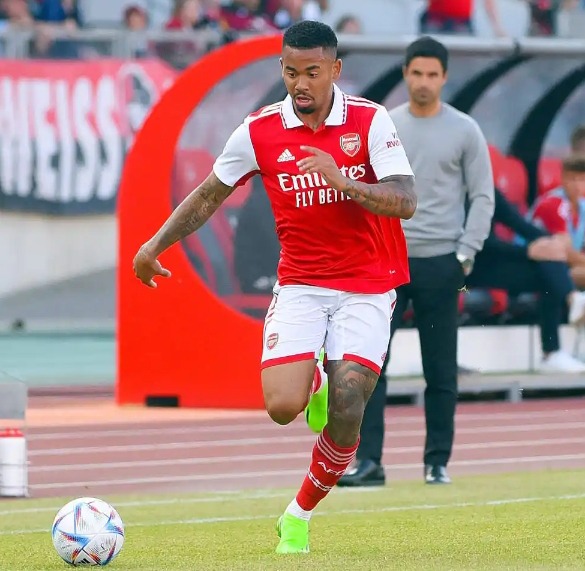 Featured Image Source: Sky Sports
It would be recalled that Gabriel Jesus was not a regular starter when he was playing for Manchester City, especially under the club manager, Pep Guardiola. Yet, he managed to score fifty-eight (58) Premier League goals in one hundred and fifty-nine (159) appearances. This is an indication that he always delivers when called upon.
Fortunately, Gabriel Jesus holds a record in the league. In these Premier League games he played for both Manchester City and Arsenal FC, he scored in forty-eight (48) games, won forty-five (45), drew three (3) and loses none. Though his goal ratio is not encouraging as he manages to score one (1) goal in every three games. The question remains, will continue with this record as an Arsenal FC player?